Smartphones: Apple Ahead Of Samsung
Whoever can make acquiring smartphones more affordable will win the sales game.
Premium moves up the mobile food chain if the consumer palate is any indicator.
In this mobile device mosh pit where value has edged out volume and mass has lost its charm, premium clearly means business.
Analysts expect premium smartphone sales to largely propel growth as shipments of entry-level devices hit the skids.
The Indian smartphone market exited 2022 with 144 million shipments — the lowest since 2019 — declining 10 per cent year-on-year (YoY), reveals data from the International Data Corporation, a market intelligence platform.
This primarily rode on the coat-tails of a 54 per cent YoY decline in the entry-level segment, also known as the mass segment (sub-$150), which shrank to 46 per cent of the market.
As shipments declined overall, the premium segment swelled in 2022.
"The mid-premium and premium price segments of $300-$500 and $500-plus grew by 20 per cent and 55 per cent respectively, while the sub-$300 declined 15 per cent YoY," says Upasana Joshi, principal analyst-mobile phones, IDC Asia-Pacific.
"The market (for) above $300 (smartphones) is now 16 per cent, compared with 11 per cent a year ago," she adds.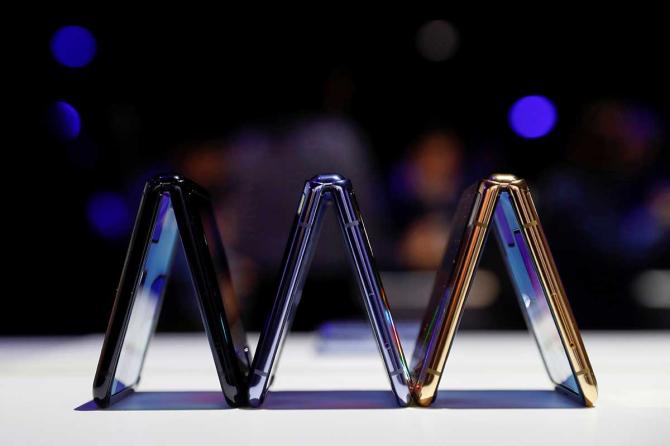 Analysts ascribe growth in the premium segment to the rising average selling price (ASP) of smartphones. ASP stood at a record $224 last year, rising 18 per cent YoY.
"Over the past few years, the (smartphone) market has predominantly been driven by the upgrade segment. The premium range, especially mid-premium, is emerging as one of the preferred avenues to enter this segment," says Faisal Kawoosa, founder and chief analyst, Techarc, a research firm.
"The market has somewhat stagnated in terms of volume at 150-155 million units. However, the premium segment is offering growth in terms of value," he adds.
Launches in the premium segment have gone up, compared to the entry-level or mid-level smartphones.
"Due to lower margins, fewer vendors are keen on launching devices in these segments, compromised for key feature sets with low demand," says Joshi.
For that reason, companies are focused on the premium segment: they'd rather sell fewer units and earn higher revenue.
Moreover, the availability of easier purchase options like equated monthly instalments (EMIs), cashbacks, and trade-ins have contributed to this paradigm shift.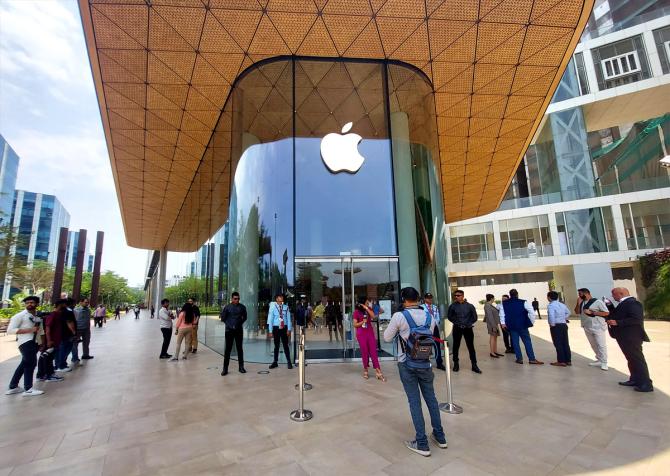 Apple is on top of the leaderboard, in terms of overall shipment and market share, ahead of Samsung and Oppo — of which OnePlus is a subsidiary.
The Cupertino-headquartered company led in the over-$500 category last year, with a 60 per cent share. In a first, its iPhone 13 became the third-most shipped handset in 2022.
The US firm has been on an incremental path towards cutting a bigger piece of the smartphone pie. Although operational in the country for 25 years, the company has only recently begun to expand its retail footprint in India.
The recent launch of its two retail stores — one in Mumbai's Bandra Kurla Complex and the second in New Delhi's Saket — although not likely to have a big impact on overall sales, indicates the company's ambitions in the Indian market.
The firm's premium smartphone shipments ballooned from 1 million in 2018 — when it was behind Samsung and Oppo — to reach 4.7 million in 2021, before touching 6.3 million in 2022, according to data from IDC.
In contrast, Samsung's shipments stood at 2.2 million, while Oppo's were 1.2 million last year — both commanding a 21 per cent and 12 per cent market share, respectively.
"Many Android brands will try to capture a bigger slice of the premium pie. However, Apple is currently in pole position to grab a much larger base," says Prachir Singh, senior analyst, Counterpoint Research, a technology market research firm.
Although Apple does not offer any discounts, it has introduced financing options, such as no-cost EMIs, to increase brand reach.
"There will be competition, but Apple is in the lead with its brand image and financing options," he adds.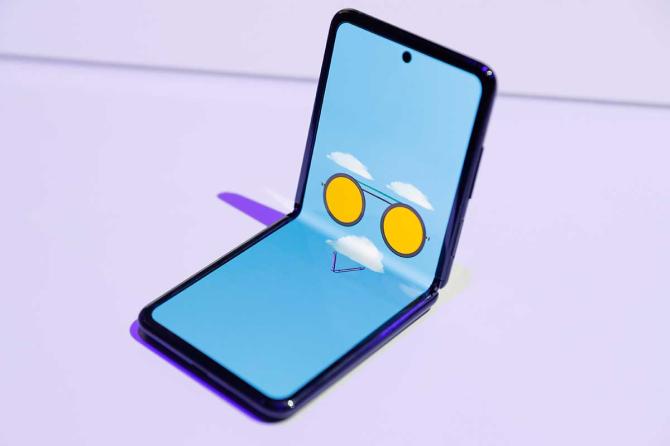 To compete with Apple's brand image, its rivals need to re-strategise. Brands must make their products more aspirational and offer differentiation, say analysts.
Apple's arch rival Samsung already has an edge in the foldable smartphone category. Of the 144 million shipments in 2022, nearly half a million devices had the foldable form factor — either flip or fold devices, mostly via Samsung.
This year, newcomers like Vivo are also expected to launch a foldable line-up.
China's Tecno, known for its entry-level offerings, has already taken a plunge with its Phantom V Fold. The device was launched earlier this month at a hefty price tag of Rs 77,777.
Analysts say that proper pricing for foldables will be tricky. The challenges, however, do not end there.
"Foldable smartphones are an interesting as well as a refreshing new form factor. But the sense I am getting from consumers that are using one is that the excitement of using a fold phone is diminishing," says Kawoosa.
"We are expecting foldables to remain an ultra-niche consumer segment. We are not expecting India to sell more than 375,000 units in 2023," he adds.
Furthermore, analysts maintain that this new form factor alone cannot give a fillip to the premium market. The premium segment, they say, will expand but cannot be the only growth driver for the smartphone market.
A majority of the market still lies in the sub-$300 category, which is anticipated to remain flat or decline, in 2023.
According to Singh, customers looking to purchase premium smartphones are still price-conscious.
Whoever can make acquiring smartphones more affordable will win the sales game, he says.
"Although volumes for premium smartphones have been on the rise recently, volumes are still low. This segment is a value driver but there is still time for it to become a volume driver," he observes.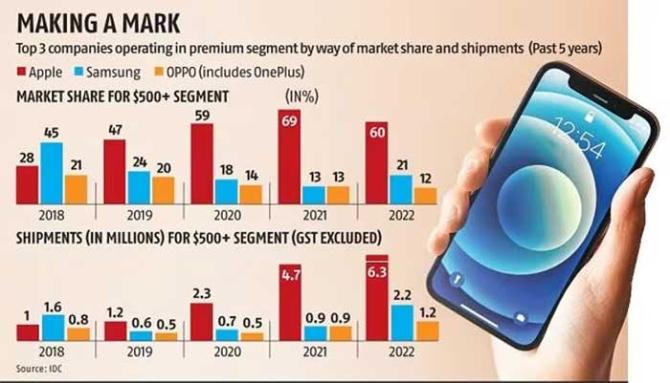 Feature Presentation: Ashish Narsale/Rediff.com
Source: Read Full Article