New Yorkers open up about rise in street drug use, homelessness: 'I have seen so many drug deals go down'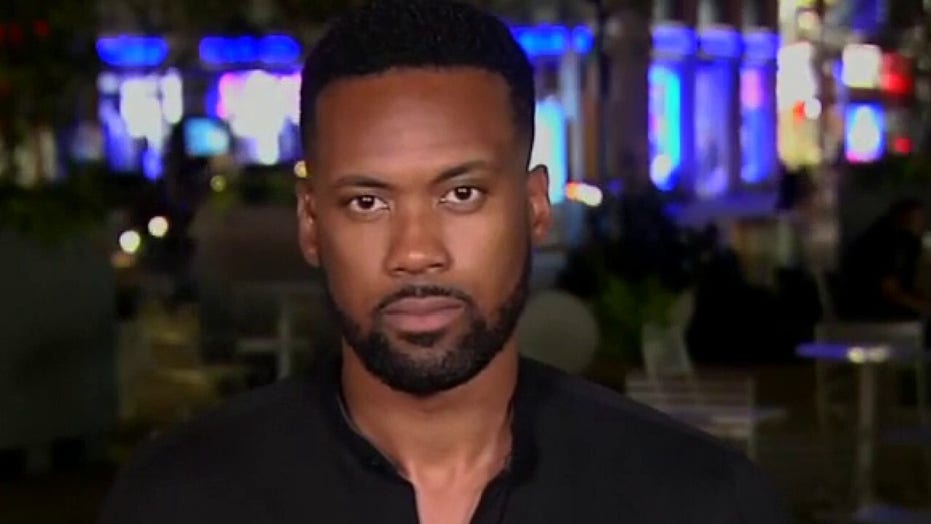 Lawrence Jones speaks to New Yorkers about rise in public drug use near Times Square
'Hannity' investigates New York City's precipitous decline.
Fox Nation host Lawrence Jones told "Hannity" Wednesday that residents of New York City "are furious about individuals openly shooting up with drugs, with needles and place the blame squarely with the mayor, Bill de Blasio."
Jones was reporting on the continuing decline in New York City's quality of life, a decline that has included surges in gun violence and homelessness.
"We have been covering American cities in crisis," Jones told host Sean Hannity, "and the cities happen to be run by Democratic mayors and New York City isn't any different."
"We not only saw [people] shooting up," Jones told Hannity. "We also saw them prepping their drugs right in this area as well [Midtown], and of course, when I talked to residents and said, 'Why arent the police enforcing the laws that are on the book?', they blame the mayor for the 'defund the police' message that he has, disbanding the anti-crime units.
"They say they feel like the officers that they used to see on a day-to-day basis feel like their hands are tied and they don't want to lose their jobs or their livelihood."
Source: Read Full Article