Swedish furnishing major IKEA to bring in funding arm, expand retail biz
Swedish furnishing major IKEA, part of the Ingka Group, is inviting its investment arm — Ingka Investments — to India, a senior company executive said during an interaction in New Delhi.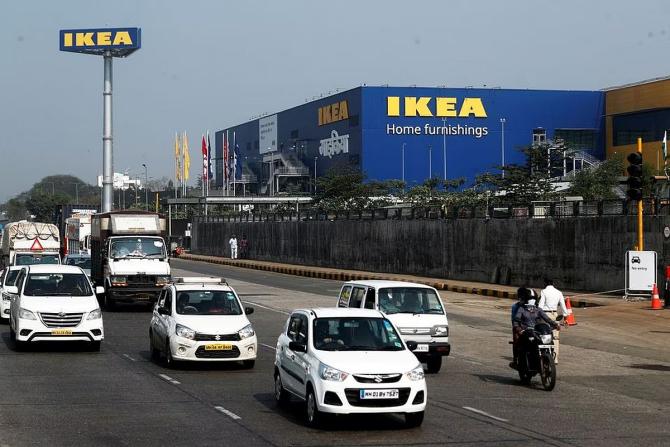 The move suggests that the group is looking at India as a priority market.
The areas of investments being considered by Ingka Investments could range from taking stake in companies across sectors such as renewables, recycling, real estate, and software which synergise with IKEA's broader retail requirements.
The investment arm has so far made just one minority equity investment in India, in start-up LivSpace — a one stop shop for all interiors — to test the waters.
This is in line with Ingka's decision to go for a second phase of expansion to be finalised this year, after it initially committed Rs 10,500 crore of foreign direct investment in 2012.
Ingka Investments has over 20 billion euros in financial assets under its management across the world.
With this development, the Ingka group would bring all its three businesses — IKEA Retail, Ingka Centres and Ingka Investments — to India. The group owns 482 IKEA stores in 31 countries.
The Ingka Group has deployed the first tranche in opening IKEA stores in Hyderabad, Bengaluru, and Navi Mumbai apart from some smaller city stores in Mumbai.
The Ingka Group delivers orders in Pune, Surat and Vadodara.
It is also investing $900 million in two Ingka Centres (shopping malls around IKEA stores) in Noida and Gurgaon in the NCR region which are expected to be up and running in two years.
It has also been sourcing products from India with around 65 odd partners.
While the quantum of fresh investment has not been finalised, sources in the know say the company is looking at stores in Chennai and Pune (where they already have an online presence) and at building more smaller stores in markets like Delhi.
Ikea sources 30 per cent of the products in its Indian stores locally and has been looking at pushing up its exports.
One area it is considering is creating a hub for wooden furniture for exports in the country which will help diversify its sourcing across countries.
Ingka Investments follows a flexible approach which can range from taking minority stakes up to full acquisitions and financial market investments.
It has invested 200 million euros in 25 companies to support IKEA's retail development.
It has made major investments collectively of 2.5 billion euros in offshore wind turbines in 14 countries and 10 solar parks in two countries, one of which is Australia.
Ingka Investments has also entered the real estate space by signing up a purchase agreement to acquire prime real estate in Paris for 130 million euros.
Its latest investment is to buy Made4Next, a provider of cloud-based warehouse management systems and a supply chain software player.
Source: Read Full Article