SBS loses flagship Vice news show as US media darlings falter
Save articles for later
Add articles to your saved list and come back to them any time.
SBS has lost a flagship news show from its Viceland channel after its partner, the struggling US-headquartered Vice Media Group, made deep cuts to its world news division that punctuated a disastrous start to 2023 in the American media business.
Though large job losses at technology firms have garnered more headlines, cuts in the media business this year have hurt more given the smaller initial size of the industry. BuzzFeed closed its news division in mid-April, data journalism site FiveThirtyEight's founder Nate Silver is leaving after its owner, Disney, announced job cuts, and even the storied Washington Post axed 20 jobs in January.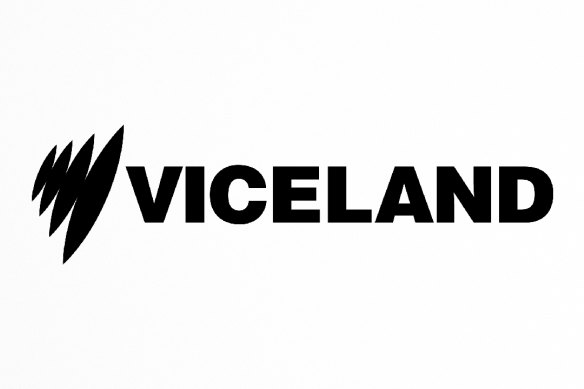 SBS' partner in its Viceland channel is in a precarious position as it seeks a buyer and lays off staff.Credit: SBS Viceland
The cuts are being driven by higher interest rates and depressed economic sentiments that have forced corporate media owners to tighten belts, along with a soft advertising market. But they have been concentrated in the digital media outlets that capitalised on the growth of Facebook in the 2010s. A lack of viable subscription revenue has left them vulnerable to social media sites tweaking their algorithms away from news.
Vice, which started out in the 1990s as a counterculture magazine in Canada before becoming a global media brand, is struggling more than most. It took on a $US30 million loan in February from one of its existing investors as it hunted for a buyer.
So far, none have emerged. Last week Vice, which was valued at $US5.7 billion in 2017 but is now worth much less, announced it would cancel its flagship Vice News Tonight show and close its Vice World News division at the cost of about 100 jobs. Its primary Vice News brand will remain.
SBS Viceland tended to broadcast Vice News Tonight, a weekly news magazine show that ran for about 45 minutes, on Friday evenings and ran periodically aired documentaries from Vice World News. By happenstance, Vice News Tonight would not have aired this coming Friday even if it had not been cancelled because the channel was scheduled to screen the 1997 science fiction film The Fifth Element repeatedly for 24 hours on May 5.
The broadcaster declined to comment, but the Viceland channel it launched in 2016 has never aired entirely Vice content. Its programming schedule this week includes a host of shows that have little to do with the edgy, provocative brand SBS licensed for the channel and renewed in 2020, such as the quiz show Jeopardy!.
Nine, the owner of this masthead, also licenses the Vice brand through its Pedestrian Group youth digital publisher for the Vice AU website. "Vice AU isn't affected by the recent changes as Vice World News isn't part of our agreement with Vice Media Group," Matt Rowley, Pedestrian's chief executive, said in a statement. He would not be drawn on Vice Media's financial issues.
"Far from the Vice brand decreasing, Vice AU is in rude health and has just this year expanded into New Zealand with new staff hires," Rowley said.
Australia has avoided the sharp recent job losses of American counterparts, though News Corp announced in February that it would cut 200 positions and Australian Community Media, which owns a stable of regional titles, told staff it was selling or closing 13 titles this month.
Tim Duggan, chairman of the Digital Publishers Alliance, said Australia's digital media operators were faring better than US peers because they did not woo investors with hopes of "never-ending growth" and built their businesses more cautiously.
"This means we are better placed to weather the ups and downs of business," Duggan said.
However, he flagged several challenges for the sector, including an advertising market that reflected the broader downcast economy and the "theft of publisher's original content" to train AI chatbots.
"I don't think we'll see the same scale of cuts happen in Australia that the US has gone through, and it's mainly because the fundamentals of our industry are different to the US," said Duggan, who was a co-founder of youth news website Junkee.
Vice Media was contacted for comment.
The Business Briefing newsletter delivers major stories, exclusive coverage and expert opinion. Sign up to get it every weekday morning.
Most Viewed in Business
From our partners
Source: Read Full Article