Mercedes To Drive 10 New Models In 2023
'Since we have a long waiting period, customers will be able to see cars for the next one year which are going to be produced and block (book) them.'
'So, if there is a wedding or a birthday in October, they can already check its availability in that month and block it.'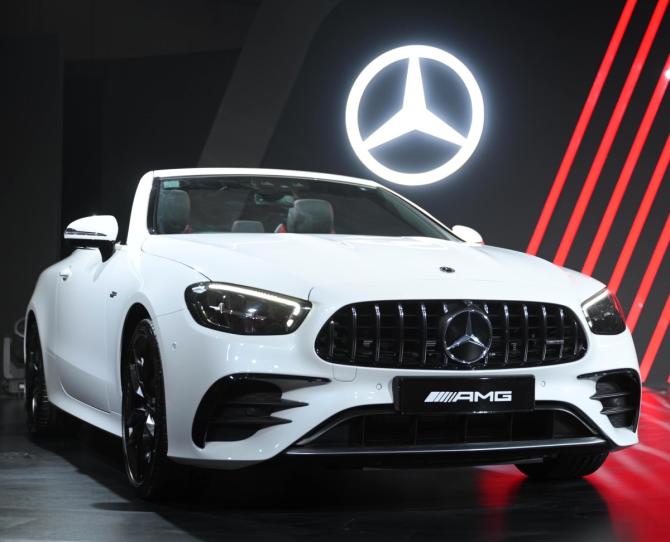 Mercedes-Benz India will launch 10 car models in 2023 and a majority of them would be in the top-end category, says Santosh Iyer, managing director and chief executive officer.
The German carmaker recorded its highest sales in India in 2022 at 15,822 units, clocking 41 per cent growth over 2021.
"When one goes a bit deeper into 2022 volumes, the fastest growth has come from top-end vehicles (which are priced more than Rs 1 crore/Rs 10 million) and they have shown growth of 69 per cent," Iyer tells Business Standard.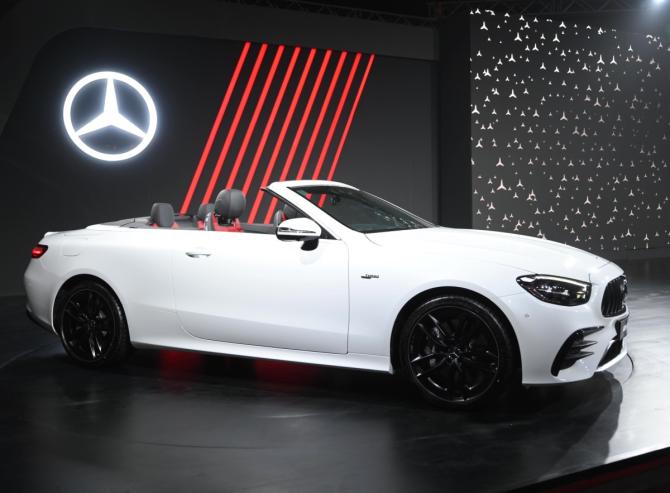 The company launched last week this year's first top-end vehicle: Convertible AMG E53 Cabriolet 4MATIC+, which is priced at Rs 1.30 crore/Rs 13 million (ex-showroom) and can accelerate to 100 km/hour in 4.5 seconds.
Iyer says 22 per cent of the company's sales come from these top-end vehicles.
Before the Covid pandemic, in 2018, the share of such cars in Mercedes-Benz India's sales was 12 per cent.
"So, that's again a very good mix, which shows that a real luxury customer prefers Mercedes-Benz over any other brands' assets," says Iyer.
"We will be launching 10 new products in 2023. The majority of them will be in the top-end vehicle segment," he adds.
Iyer did not clarify how many of these 10 products would be electric vehicles. He said the company aims to have about 33 per cent of its total unit sales from these top-end cars in the next 2-3 years.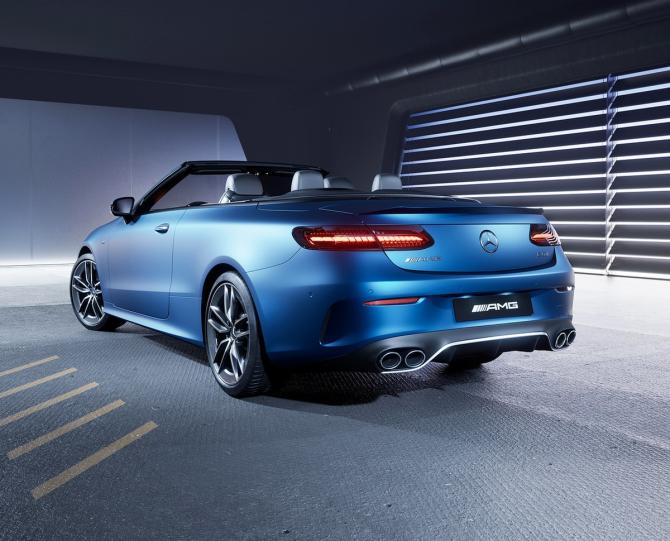 Mercedes-Benz has achieved its best-ever sales in India in the last 28 years of its presence here, says Iyer.
Despite the headwinds the carmaker had in terms of supply shortages, the company not only sold many cars, but it also has a huge order book of about 6,000 units leading to a waiting period of up to nine months, Iyer said.
With this size of the order book, he noted, the company is looking at double-digit growth in 2023.
Iyer said the company received about 2,000 online orders for its cars in 2022.
Before COVID-19, the company was selling about 1,000 cars per year through its online store.
Mercedes-Benz will enhance the customer journey in the online space, Iyer says. So far, the customers were able to see cars that will be produced in the next three-month period.
"Since we have a long waiting period, they (customers) will be able to see cars for the next one year which are going to be produced and block (book) them. So, if there is a wedding or a birthday in October, they can already check its availability in that month and block it," Iyer explains.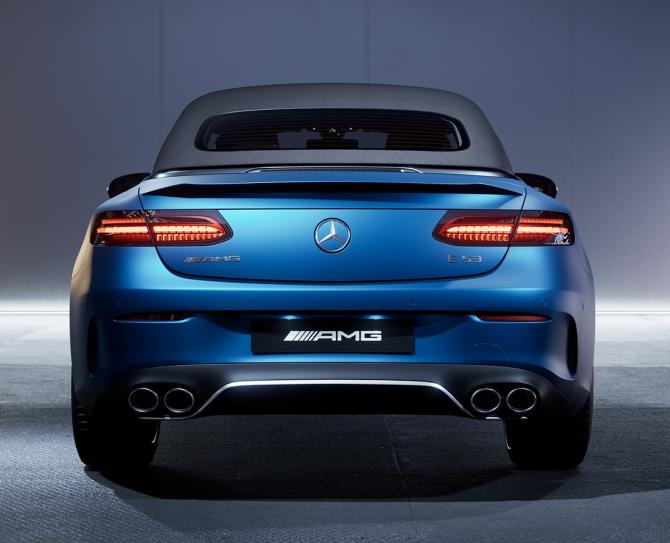 Via its online store, the company is also trying to boost its used car business.
Mercedes-Benz India sells 3,000-4,000 used cars per year. "We saw 20 per cent growth in the used car business last year," says Iyer.
"Therefore, we are trying to make the journey simple. So, a customer can log on and give details of his current used car online and he will get an indicative price of the car immediately. Then, they can select a franchise partner and they can then decide whether to trade in with the partner or not," Iyer adds.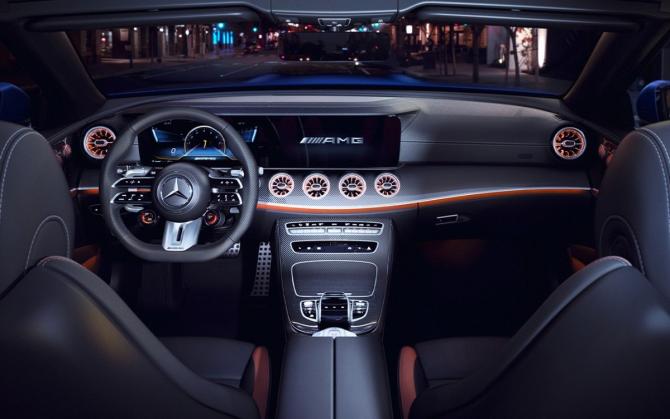 Mercedes-Benz India is also coming with an artificial intelligence-powered evaluation app for this purpose.
There are more than 170,000 Mercedes-Benz cars parked in India so moving forward, the company expects double-digit growth in its business, Iyer notes.
The company launched EQC, its first EV, in India about two years ago, but the pandemic broke out.
"So, when (electric) cars were there, we had COVID-19. Then, we sold the cars and then there was a huge waiting period and we couldn't supply the (electric) car," he says.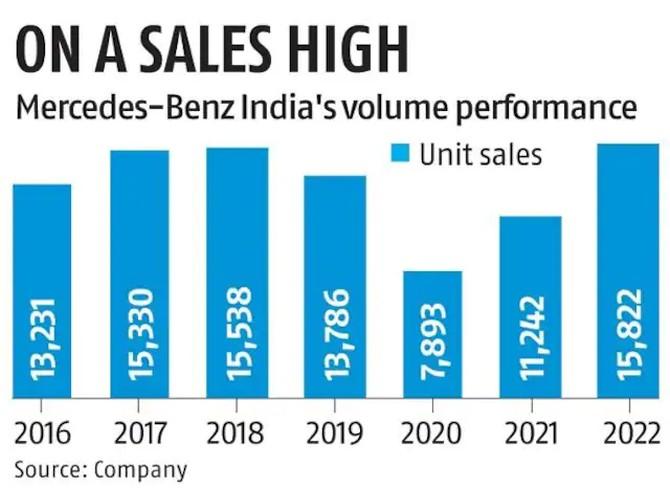 The other two electric cars — EQS and EQB — were launched between October and December last year. Both cars have a waiting period of three-four months. "Therefore, our projection is that EV sales would be around 25 per cent of our total sales in three years," says Iyer.
Mercedes-Benz is the market leader in the luxury car market of India with about 44 per cent share. Around 38,000 units were sold in the luxury car segment in India.
The company, says Iyer, has a focus on sustainability and about 30 per cent of its dealers and franchise partners will use only green energy by the end of this year.
All dealers and partners will be using green energy by the end of 2025.
Feature Presentation: Rajesh Alva/Rediff.com
Source: Read Full Article