'Harder than it's ever been': The fight is on for Christmas casuals as jobs market tightens
Australian retailers expect fierce competition for Christmas casual staff this year and many have already started planning their recruitment of seasonal workers in the face of staff shortages.
The hiring sprees come as local businesses express optimism that shoppers will maintain their spending momentum for the rest of this year.
Employers say that despite this optimism, they are preparing to have to fight harder for staff as the retail, hospitality, tourism and logistics sectors all chase a similar pool of potential workers for roles in the lead-up to Christmas and the new year.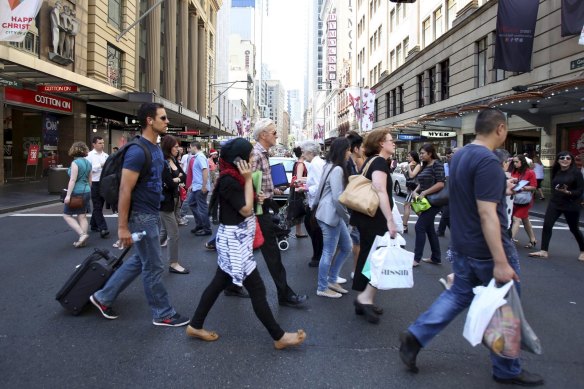 Retailers are hoping for a strong Christmas trading season and already planning temporary staffing for the festive season. Credit:Sasha Woolley
Australia Post boss Paul Graham said the mail carrier has started recruitment for seasonal workers a couple of months early, noting that the group will be competing with the major supermarkets and other transport providers for a shrinking pool of candidates.
"It is one of the toughest years I think in memory in terms of recruitment. We are doing all that we can to get that coverage," he said.
Bricks-and-mortar store bosses say they are working hard to sell their company's brand to prospective staff to ensure they have enough quality workers throughout their peak season.
Jewellery retailer Michael Hill is about to launch its Christmas recruitment drive, hiring 1200 people across Australia, New Zealand and Canada.
"Hiring good quality, talented people is harder than it's ever been. We have more vacancies in our business and more challenges with rosters than we've ever had before," said Michael Hill chief executive Daniel Bracken.
"We hope that our elevated brand and being associated with the Michael Hill journey will be key."
David Jones chief executive Scott Fyfe said the department store was also anticipating it would be harder to find quality staff but was hoping the brand and reputation of the department store would give it an edge.
"It will be a challenge for us, but I think when you're fortunate to work for a company like David Jones – this brand attracts some great people," he said.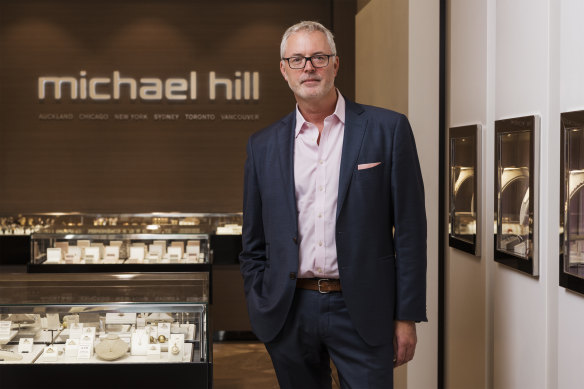 "We have more vacancies in our business and more challenges with rosters than we've ever had before.": Michael Hill chief executive Daniel Bracken.Credit:James Brickwood
Other retailers that are less reliant on seasonal casuals are also watching labour market conditions closely.
The boss of discount clothing and homewares retailer Best & Less said after a period of higher team turnover throughout the pandemic, the company was focused on stabilising its existing workforce in the lead-up to Christmas.
"If we can continue that level of stability, I'm hoping we won't have to hire much," Rod Orrock said.
However, he noted staff shortages will affect a range of industries in the lead-up to Christmas.
Electronics retailer Harvey Norman relies on predominantly full-time and part-time staff for its stores, and does not hire as many seasonal staff in the lead-up to summer as other retailers.
Chairman Gerry Harvey told this masthead that finding staff was the biggest challenge for businesses in retail and beyond.
"Everyone you talk to says the same thing: 'I need staff'," he said.
On Wednesday the Australian Retailers Association put forward a list of priorities ahead of Thursday's jobs and skills summit, including increasing the skilled migration intake to help fill difficult retail roles.
The group also argued that Australia should introduce a nationally consistent minimum age to start work, proposing a model where 13 to 15-year-olds could start casual roles with limits in place to ensure their education was not compromised.
The Business Briefing newsletter delivers major stories, exclusive coverage and expert opinion. Sign up to get it every weekday morning.
Most Viewed in Business
From our partners
Source: Read Full Article