Trump lawsuit against Big Tech could 'break new ground' on First Amendment protections: Parler interim CEO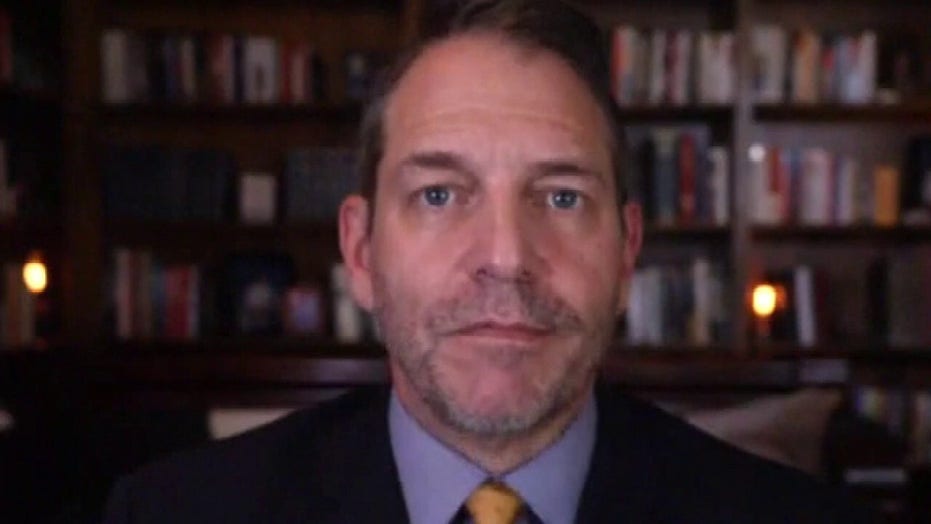 Parler interim CEO on Trump suing Big Tech companies over censorship
Parler interim CEO Mark Meckler argues that former President Donald Trump's lawsuit against the three tech companies that removed him from their platforms after the Jan. 6 attack on the Capitol by a mob of his supporters 'could break new ground.'
Parler interim CEO Mark Meckler argued on "Fox & Friends First" on Thursday that former President Donald Trump's lawsuit against Big Tech companies "could break new ground."
Meckler made the comment the day after Trump announced that he will lead a lawsuit over alleged censorship against Twitter, Facebook and Google, which are the three tech companies that removed him from their platforms after the Jan. 6 attack on the Capitol by a mob of his supporters.
The lawsuit will be a class-action filing, with Trump as the lead plaintiff, claiming that he's been censored by the companies.
"There is no better evidence that Big Tech is out of control than the fact that they banned the sitting president of the United States earlier this year," Trump said speaking from his golf club in Bedminster, New Jersey.
"If they can do it to me, they can do it to anyone," he added.
Twitter, YouTube and Facebook each barred Trump over his claims that the presidential election was stolen, alleging that he contributed to the violence at the Capitol on Jan. 6. YouTube is owned by Google.
"After close review of recent Tweets from the @realDonaldTrump account and the context around them – specifically how they are being received and interpreted on and off Twitter – we have permanently suspended the account due to the risk of further incitement of violence," Twitter wrote in a blog post about its decision.
But Republicans and Trump himself have maintained that these companies are unfairly censoring conservatives, pointing to international dictators who still can post on Twitter.
"While the social media companies are officially private entities, in recent years they have ceased to be private with the enactment and their historical use of Section 230, which profoundly protects them from liability," Trump said. "It is in effect a massive government subsidy, these companies have been co-opted, coerced and weaponized by government actors to become the enforcers of illegal, unconstitutional censorship."
Trump called social media companies "the de facto censorship arm of the U.S. government."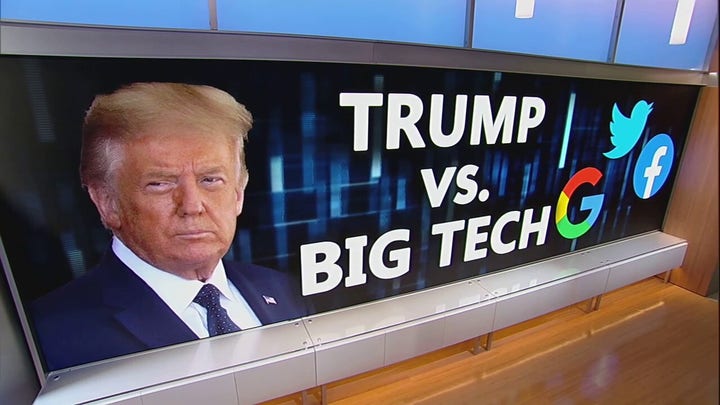 A spokesperson for Twitter declined to comment on Trump's lawsuit. Representatives for Facebook and Google did not immediately respond to Fox News' request for comment on the lawsuit and Meckler's statements.
Fox News' Tyler Olson, Fox Business' Evie Fordham and The Associated Press contributed to this report.
Source: Read Full Article